A very warm welcome and introducing our new minister!
Joining us in September, Lauren Kirkey…  
 
Lauren is originally from Toronto and holds a Bachelor's degree in Sociology from Brock University. After finishing her undergraduate studies, she moved to BC and has called this home ever since.
Lauren recently completed a Master's of Divinity at VST while juggling multiple jobs including: Hospital Administration, Wedding Officiating and Pulpit Supply.
A fun fact Lauren would like you to know is that for the past year, her computer screensaver has been a view of the South Arm sanctuary from the pulpit which she took last September. So it seems quite Spirit-led that a year later, this is exactly where Lauren would find her first ministerial call. The view of our sanctuary she looked at everyday kept her motivated and inspired to finish her studies and work hard. 
Lauren's first service will be co-presiding with Rev. Bruce McAndless-Davis from Gilmore Park for our annual picnic in the park on Labour Day weekend and her first, full service with us in the sanctuary will be September 10th. 
Lauren is very excited to get to work with us, looks forward to getting to know everyone better and asks for your patience and grace as she settles into her new role.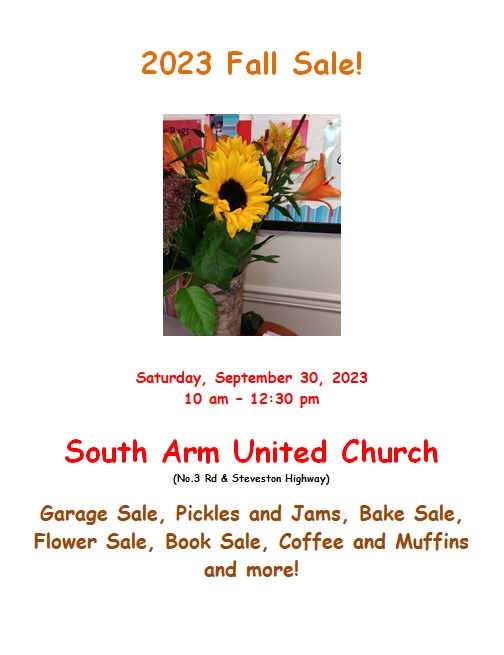 South Arm Videos:
Our YouTube Channel: https://www.youtube.com/channel/UCF83pKUgvTWaaB-MjDmVj9Q
Our FaceBook videos: https://www.facebook.com/pg/South-Arm-United-Church-220311844814025/videos/?ref=page_internal