To our South Arm United Church Family,
Thanks so much for your wonderful goodbye to us. Your many expressions of caring, in our friendship book and beyond, will warm our hearts with every reading. Your loving, gentle spirit is but one of many reasons we found it so hard to bid you all adieu.
Blessings on all our journeys,
Gary & Peggy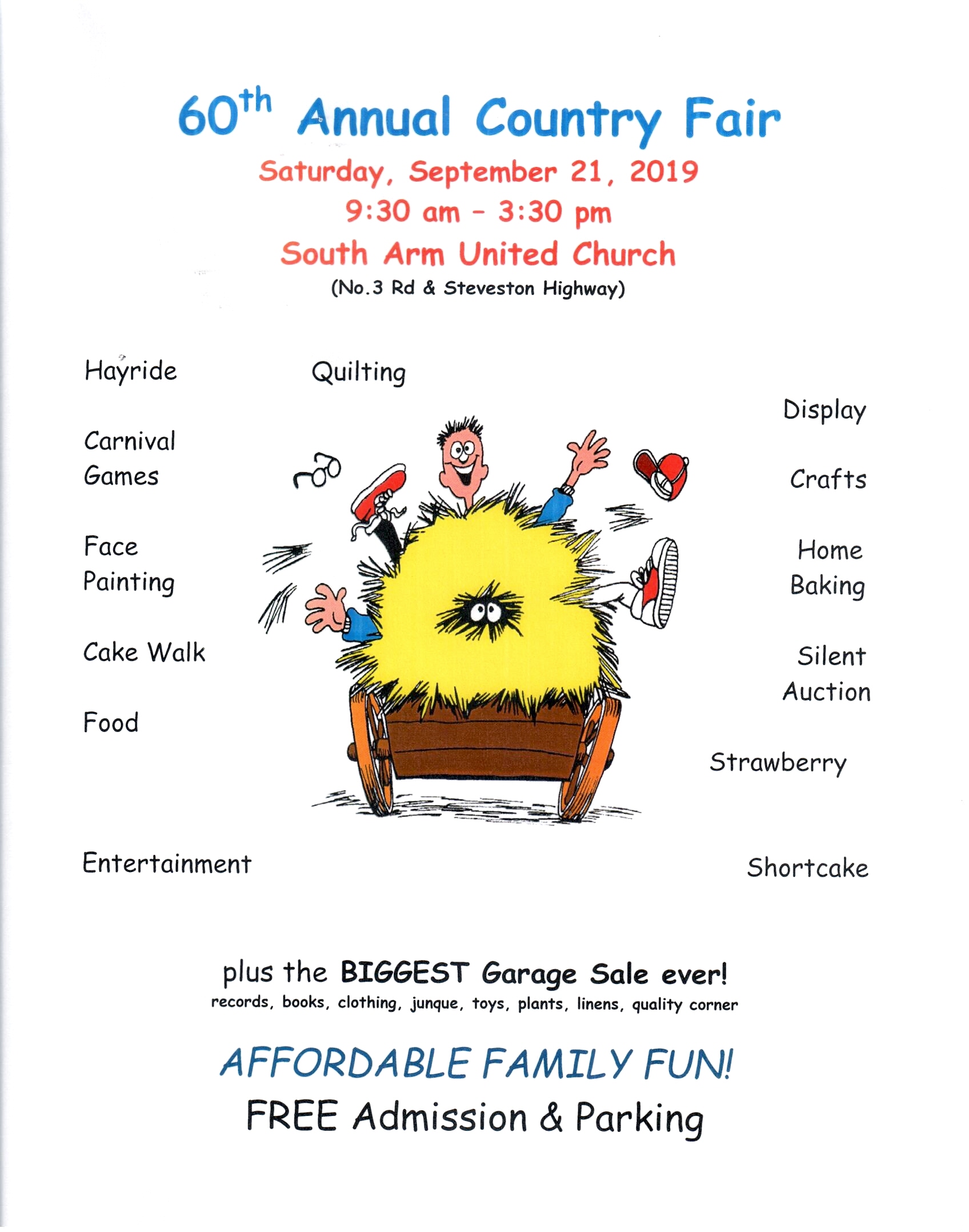 Hee Haw! Country Fair Donation Hours are as follow:
Morning Donations will start Aug 6 - Sept 10 Tues- Thurs (Between 10:00 am-11:30 am)
Evening donations will be Aug 5, 6, 12, 13, 19 ,20, 26, 27 (Between 7:00 pm-8:30 pm)
                                                         Sept 3, 9, and 10 ( between 7:00 pm-8:30 pm )
Absolutely no donations of used goods will be accepted after September 10th!
PLEASE DO NOT LEAVE ANY ITEMS AT THE DOOR AS PER FIRE SAFETY CODES