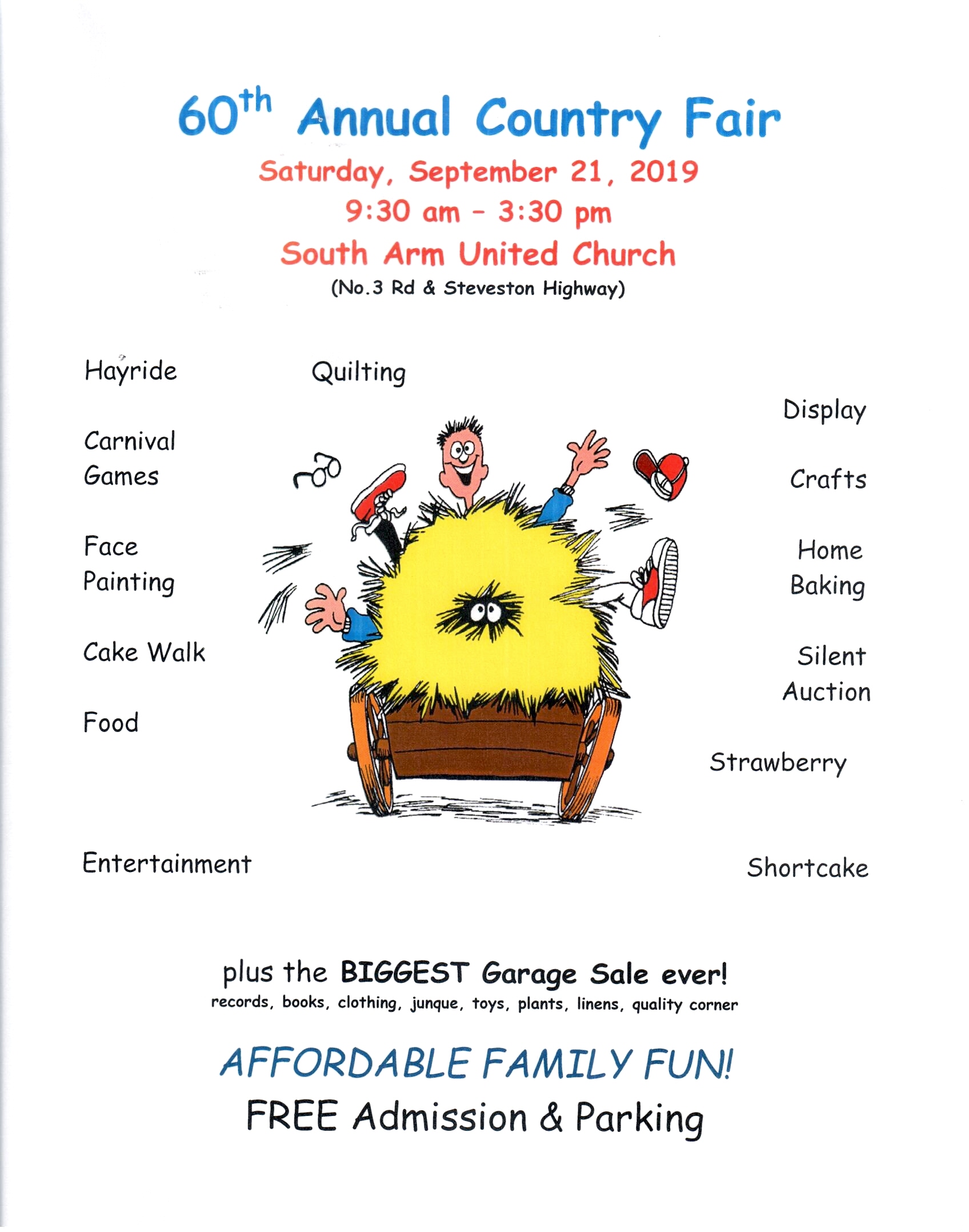 Hee Haw! The countdown has begun and there is less than a month till the Fair!
WE ARE NO LONGER TAKING IN ANY DONATIONS, THANK YOU FOR YOUR SUPPORT! 
PLEASE DO NOT LEAVE ANY ITEMS AT THE DOOR AS PER FIRE SAFETY CODES
If you have good quality empty packing boxes with lids or that close they can be dropped off during sorting hours. Clean packing material/paper is also a wonderful contribution!
Due to space limitations we will not be accepting any furniture for the Country Fair this year. Any furniture we have already collected will go to a good home we promise.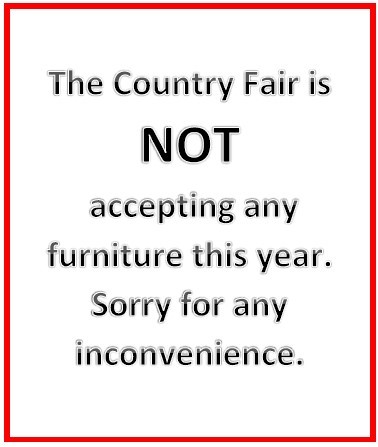 If you have furniture the RAPS store at the corner of Francis and Garden City will consider your donation, if you show them a photo of the item first. You need to email the photo to  karenk@rapsbc.com or make an appointment with Karen at 778 895 9447 to show her the photo.
Or the "Restore Store" run by "Habitat for Humanity Greater Vancouver"  7977 Enterprise Street, Burnaby 604-420-1618 also accepts some furniture donations. Again they want to see a photo first. You can email a photo to mailto:restoreentmanager@habitatgv.ca
Thank you and sorry for any inconvenience.